If you are an author/publisher and would like to participate in Zombie Craze you can email me at thebookishbrunette@gmail.com
_______________________________________________
The overwhelming response I've had from bloggers wanting to sponsor Zombie Craze 2012 was AMAZING. I can't even believe it!!! Seriously, you guys ROCK my face off hardcore!
As of TODAY (and I hope I didn't miss anyone!) these are the zombie awesome sponsors of Zombie Craze 2012:
SPONSORS
Teens Reads & Write
Pages of Forbidden Love 
The Flashlight Reader
Between the Pages
The Reading Housewives
Ravishing Reads
_______________________________________
I've already got some FABULOUS authors set up…
(Unfortunately, I totally contracted DEATH as of Saturday- so I've only sent out a FEW Zombie craze invites so far!)
Buuuut… here's a teensy teaser of who'll be here:
(OMG!!!!! Siege was EPIC!)
______________________________
Susan Dennard, author of Something Strange and Deadly
______________________________________
2 days and 10 slots will be allotted for Indie zombie books…
Grab a button!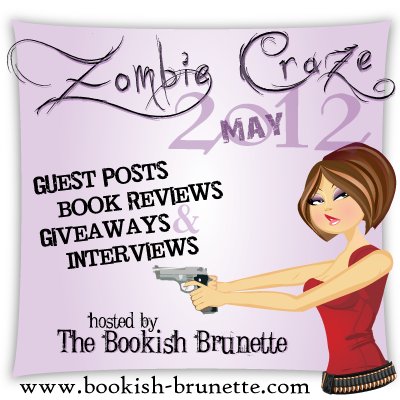 •    •    •    •    •    •    •    •    •    •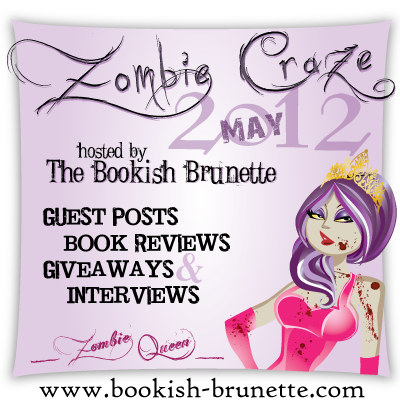 For the sponsors or if you like one of these better:
•    •    •    •    •    •    •    •    •    •
The following two tabs change content below.
Book loving, zombie freak, stiletto wearing, twitter whore, coffee addicted Brunette with a purse fetish. Collector of flamingo paraphernalia & zombie keepsakes… Frequenter of thrift stores... cRaFtY bitch... and I match my eye-shadow to my outfit - everyday.
Latest posts by Bookish Brunette (see all)