Well of course you do… Who wouldn't dude?
The wicked chicks over at Book Soulmates host this monthly RAK (Random Acts of Kindness), this is my third month participating!

Last month I got:

__________________________________________
It's totally easy to play:

RULES:
Sign up each month that you'd like to participate.

Show off your participation by grabbing our RAK button

Create a wish list (on Amazon, Goodreads, or your blog etc) and post it in the Google Doc located in each R.A.K post for the month.

If you choose to do a R.A.K for someone, check out their wish list and contact that blogger for their address.

At the end of the month, SHOW US YOUR R.A.K!
Make a post saying 'Thank You' to whoever granted one of your wishes and share it with us
So run over to Book Soulmates and sign up! Maybe you'll get something from your favorite Bookish Brunette!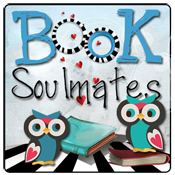 (yeah… I know)
_____________________________________
I got a HUGE surprise today and it happens to be an awesome coincidence since I already posted about the amazing chicks over at Book Soulmates today… I'm the
Blog Soulmate
this week!!! YAY!!! I feel so special! Thank you so much ladies, I'm honored!
The following two tabs change content below.
Book loving, zombie freak, stiletto wearing, twitter whore, coffee addicted Brunette with a purse fetish. Collector of flamingo paraphernalia & zombie keepsakes… Frequenter of thrift stores... cRaFtY bitch... and I match my eye-shadow to my outfit - everyday.
Latest posts by Bookish Brunette (see all)