---
As you all know, Jenny Pox by J.L. Bryan is one of my FAVORITE books EVER. Now, TECHNICALLY there are no zombies until book 3 in the series… where we meet Alexander  Death (yes… I still love him.) but this video is so freaking awesome and there ARE zombies in the series eventually- so it totally counts for Zombie Craze!
---
Jenny Pox (The Paranormals #1) 
by J.L. Bryan
Published: 7/24/2010

From Goodreads:
Jenny is a shy, small-town South Carolina girl whose touch spreads a deadly supernatural plague. She can't touch anyone for long without killing them. Her life is painfully lonely until she meets a boy named Seth with the opposite power, a healing touch. Jenny's love for Seth brings the wrath of Seth's beautiful, popular and devious girlfriend, Ashleigh, who secretly wields the most dangerous power of all–the power to inspire love.
(J.L. Bryan interviews Rosie Jane Shepherd, the visual effects student who made the Jenny Pox trailer.)
Jeff: Thanks for doing this quick interview, Rosie!  Can you tell Ashley's readers a little about your background?
Rosie: I'm 22 years old and originally from London. I moved to Cardiff in Wales to do my degree in VFX after spending a year travelling and working in West Virginia. For now I'm finishing up my degree and then going into the industry
Jeff: What drew you to filmmaking and visual effects as an art form?
Rosie: In my imagination, my illustrations and photographs always moved. I didn't know what I wanted to do with that when I left school though, until a tutor approached me at an interview for a 3D animation degree that I'd half-heartedly gone for, and told me about his VFX course. He'd seen my work and thought I'd like Vfx, and he was right. That was 4 years ago and I've never looked back! I love the challenge of coming up with ways to produce a shot, and the satisfaction when people believe it.
Jeff: How did you come across Jenny Pox, and what made you choose this book for your visual effects project?
Rosie: My boyfriend bought me a Kindle last year for my birthday, and Jenny Pox was one of the first books I discovered and read on it. I was just wandering through the Paranormal section (my favourite!) and Jenny just grabbed my attention. I loved the idea just from the description.
I felt like Jenny's story was so visual and it was begging to be made into a film. Whilst I read I found myself thinking about how I could reproduce the scenes visually, and then I knew I just had to give it a go.
Jeff: What was the most challenging part of the video?
Rosie: Probably the most challenging scene (and one I am still perfecting at the time of writing!) is the final shot of the promo where Jenny just goes wild and unleashes her anger. As the finale to the piece, it needs to be the most energetic and convincing, and the viewer needs to think "Woah!" after watching it.
Jeff: What is your favorite aspect of the finished promo?
Rosie: I think the most satisfying thing about this promo is that I've been able to create every single scene I saw in my head whilst reading Jenny Pox. And it was so much fun to make!
Jeff: Are there any other thoughts you'd like to share about the experience of making the video?
Rosie: I just really enjoyed this entire piece from beginning to end really, and I'm happy to say I love what I do and I look forward to doing this for the foreseeable future. Jenny Pox is one of the most advanced things I've done and I think its been a great end to my degree, and a good start into the 'real' world.
 Books by J.L. Bryan: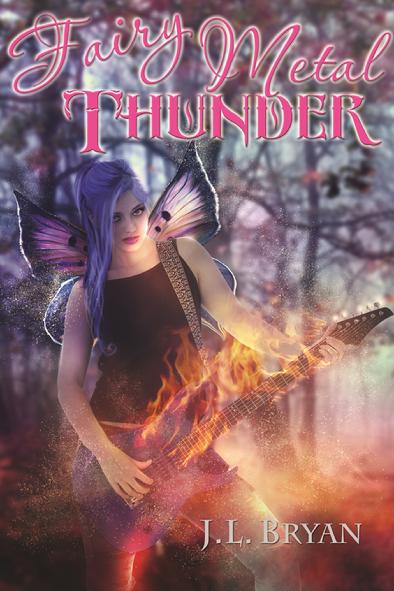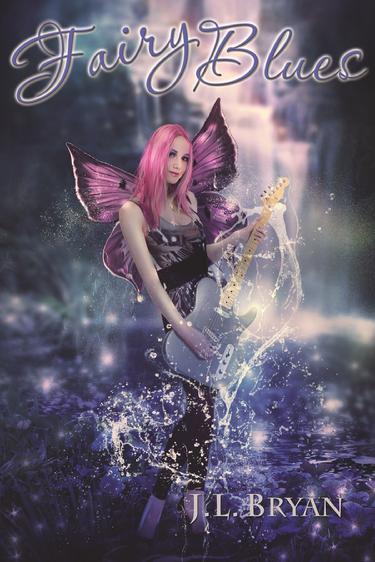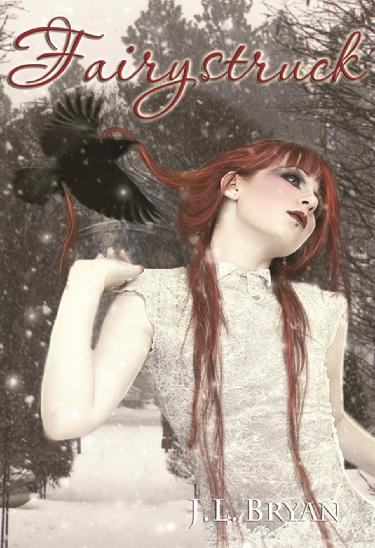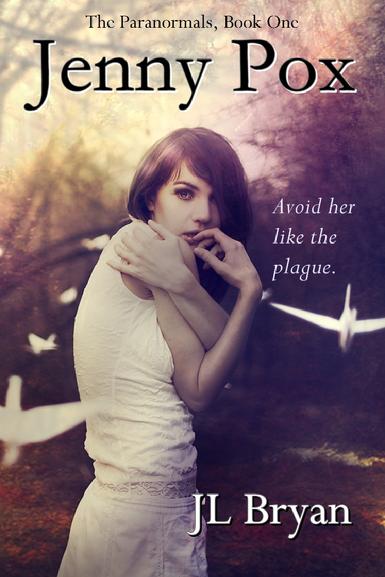 …and just a quick FYI-
JENNY POX is FREE on Amazon
!!! So you better grab a copy!!!
Come back later for a very Zombie giveaway and my review of Fairy Metal Thunder!
---
J.L. Bryan studied English literature at the University of Georgia and at Oxford, with a focus on English Renaissance and Romantic literature. He also studied screenwriting at UCLA. He lives in Atlanta with his wife Christina, dogs Violet and Tiger Lily, and cats Shadow and Sue.
And don't forget to check out J.L. Bryan's:
The following two tabs change content below.
Book loving, zombie freak, stiletto wearing, twitter whore, coffee addicted Brunette with a purse fetish. Collector of flamingo paraphernalia & zombie keepsakes… Frequenter of thrift stores... cRaFtY bitch... and I match my eye-shadow to my outfit - everyday.
Latest posts by Bookish Brunette (see all)