Something Strange and Deadly (Something Strange and Deadly #1)
by Susan Dennard
Published: 7/24/2012 by HarperTeen

From Goodreads:
The year is 1876, and there's something strange and deadly loose in Philadelphia…

Eleanor Fitt has a lot to worry about. Her brother has gone missing, her family has fallen on hard times, and her mother is determined to marry her off to any rich young man who walks by. But this is nothing compared to what she's just read in the newspaper—

The Dead are rising in Philadelphia.

And then, in a frightening attack, a zombie delivers a letter to Eleanor…from her brother.

Whoever is controlling the Dead army has taken her brother as well. If Eleanor is going to find him, she'll have to venture into the lab of the notorious Spirit-Hunters, who protect the city from supernatural forces. But as Eleanor spends more time with the Spirit-Hunters, including their maddeningly stubborn yet handsome inventor, Daniel, the situation becomes dire. And now, not only is her reputation on the line, but her very life may hang in the balance.
The following review is brought to you by the EPIC Loretta from Between the Pages!
Something Strange and Deadly was a book I was absolutely excited to read. I mean come on it's set in the 1800's and full of what I love, Zombies.
I was a little disappointed when Zombies we're not the "focus" of the book. No, the zombies were a mere accessory in this book. But soon you find out, some where out there is a necromancer, raising the dead, controlling them. But who is it? And why are they doing this?
The main part of this book was more of the spirit hunters, and Eleanor finding out what happened to her brother through them.
The book starts off with a woman screaming "THE DEAD", people running, trying to escape the little cramped station. The Dead are rising, and no one knows why.
Eleanor hides in the office, and it is then she tries to find a telegram from her brother. She just knows that something is wrong with Elijah. He didn't come home, and not it seems that he has not left word.
After a close call with the dead she finally gets the letter. They are her brother's words. But what she reads does not give her comfort. It only worries her more. What has happened to her brother and what kind of trouble is he in?
After returning home, she knows she cannot tell her mom about Elijah. Things would not be handled well.
Her mother, was one that I felt only cared about one thing… status.
After the death of her father, they have had financial difficulties. But her mother has hope that Eleanor will save them, by marrying some rich bachelor.
Her mother planned a welcome home party for Elijah's and when he does not return her mother stresses out, seeing as how she has spent a lot of money and invited a bunch of high status people.  Its then she decides to turns the party into something completely different. During the party that something very strange, and terrifying happens. Now there is something dark and unnatural after Eleanor. At this party you meet Clarence,is a very high status, mysterious character, who seems to know more then what he is telling Eleanor. What is it? What does he know about her brother, and the dead rising?
16 year old Eleanor has her mind made up, she is going to figure out what has happened to her brother. But she does need help. Help from the Spirit Hunters.
Her meeting with the Spirit Hunters turns into a fight with The Dead in a epic battle to survive.
"A hand grasped at my skirts. I spun around, and in the same movement, my parasol connected with something. It made a jellylike thud. I had toppled the body of a child dressed in a blue gown, and it was not clawing at me from the ground."
I really liked Eleanor as a character! She was feisty, stubborn, and could care less what people thought of her. She was not whiny, and she did what she had to do, not matter if the situation was dangerous! She was very brave!
The Spirit Hunter are a Joseph, Daniel & Jie. Joseph is the leader, and Daniel is the hot stubborn one with a secret. Although I really liked Daniel, I wanted to punch him a lot. It was just something about him that made you really like him, but also you wanted to knock the shit out of him. He was definitely at times a crabby ass. And the mere connection that was between him & Eleanor was sweet. Even though Eleanor knew, her mother would not have this. She would not have her daughter with this man who could do nothing to provide what she thought, "they" needed. But she does not care. Jie was badass. He is very smart, and ready to fight. This is the group of guys Eleanor must trust to help her find Elijah.
Something Strange & Deadly was a great read, even though it was not what I was expecting. Even though I was wanting more flesh eating, zombie appearing action. I was happy with the story in the end. Even though it took me awhile to get "into" the slow start of the story, but after about 100+ pages everything started to unravel, and in the end, even though I had already figured it out, I was still left wanting to read more. You get a little bit of everything in Something Strange & Deadly. Even romance. Although you will not deal with insta-love, (hell yeah)! When the romance is played out it does not take away from the story but rather adds a little something to it. This was my 1st steam punkish book, and I would have to say, i enjoyed it. Besides the pacing in the beginning, I am still left wondering what is going to happen in Dennard's second installment, A Darkness Strange & Lovely.
---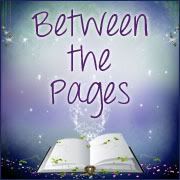 *Be sure to head over to Loretta's and check out the EPIC interview she did with *ahem*… ME.*
Giveaway:
U.S. Only
Fill out the Rafflecopter Form
Visit the awesome sponsor!
Giveaway Sponsored by: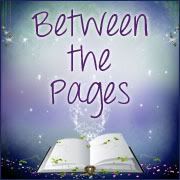 The following two tabs change content below.
Book loving, zombie freak, stiletto wearing, twitter whore, coffee addicted Brunette with a purse fetish. Collector of flamingo paraphernalia & zombie keepsakes… Frequenter of thrift stores... cRaFtY bitch... and I match my eye-shadow to my outfit - everyday.
Latest posts by Bookish Brunette (see all)